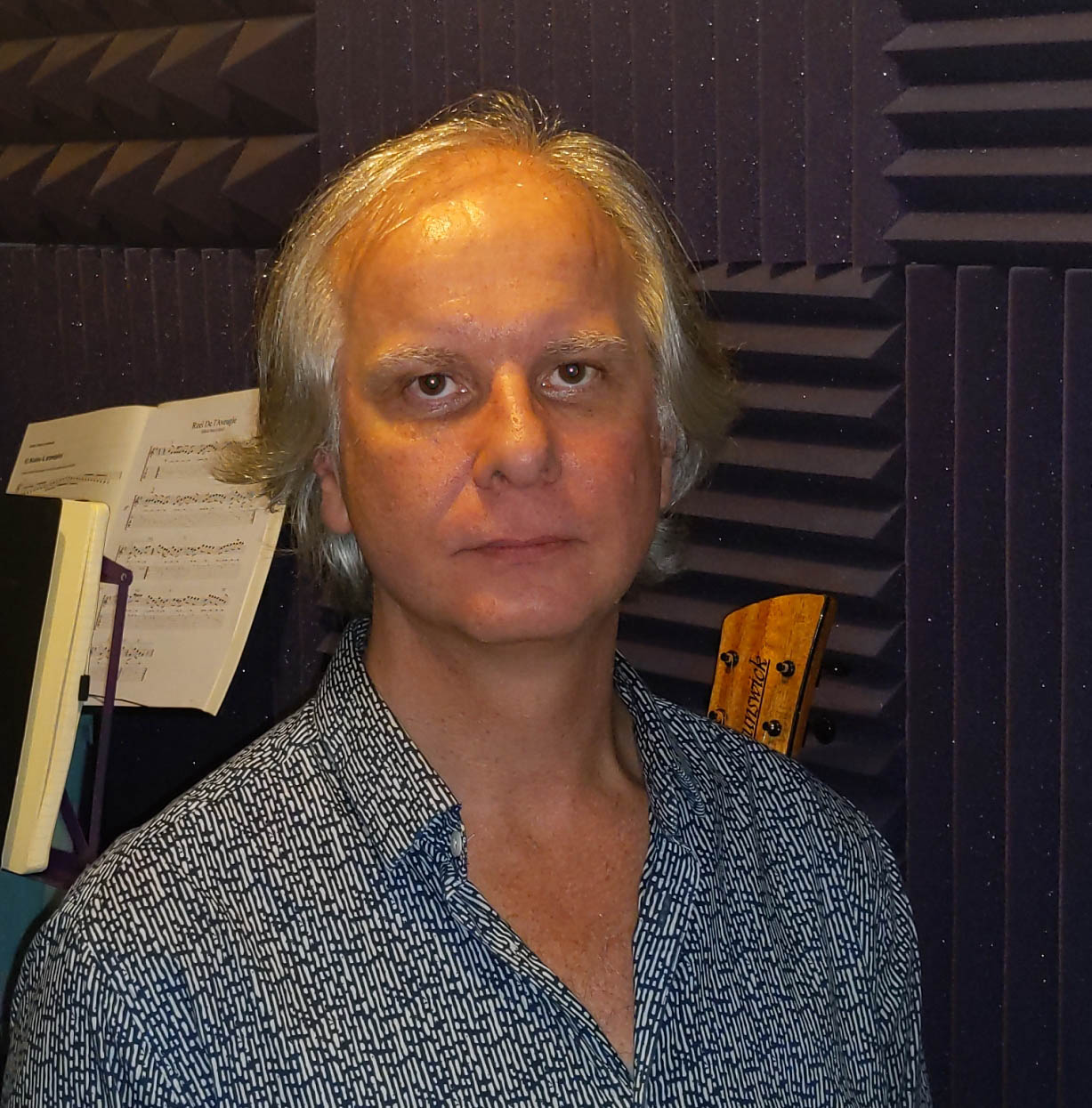 About
David has loved both electronic and classical music from an early age. Earliest electronic influences were Jean Michel-Jarre, Ultravox and Gary Numan and, in the classical realm, Aaron Copland, Erik Satie and the Baroque composers, which he originally listened to during the early 80's. David experienced disenchantment with the later 80s' music, but found a solution to this by way of a retrospective appreciation of the music of Tangerine Dream and Depeche Mode, along with, of course, the refuge of the music of his classical heroes. These proved to be as influential then as earlier.
With the rise of guitar-based music in the mainstream, David felt obliged to experiment with this genre; his main influences during this time being the Pixies. However, it was only with the emergence of trance, and hence his awareness both of electronic dance music and of classical progressions, that David returned to those roots and started upon his own attempts within this genre. Dance music remains David's passion, and, under the act name 'Sojourner', he has now achieved a quality of production in his work, informed by his love of classical music, which rivals the works of today's better known artists. David's classically-based works show the same respect for genre, the same courage to innovate, and the same production values.
David has lived in Saint Albans, Hertfordshire with his wife Vicky since 2007.
News
September David finally has his arm operation. This resulted in improved mobility which was good news indeed
April 2013 Launch of new website with multi platform readability.
December 2012 David will need a further arm operation as the arms mobility is severely limited. The wait is longer than hoped for the operation. He continues work on the Bond theme.
September 2012 David is now partially recovered and able to do some music. He is working on a James Bond theme.
February 2012 David has a bad motorbike accident which has seriously affected his ability to do his music - he cannot get to the studio - he cannot use his left arm and leg! He spent most of March in hospital and then a long period of rest then physio followed.
June 2011: David is working on a Baroque piece and on further trance tracks.
April 2011: David has finished 'Particular Grace', a classical piece.
September 2010: Quest Worldwide Production Music signs 'Morning Mist' and 'Setting It Out'.
April 2010: Quest Worldwide Production Music (QWPM) signs 'Psychobabble'.
September 2009: David is working on a new Sojourner trance track 'Loss' and a new sync project.
August 2009: Buzz to it Records launches their website which features David's tracks under the name Sojourner 'Freefalling' and 'Twisting'.
July 2009: David signs a contract with Buzz to it records for his Sojourner tracks 'Freefalling' and 'Twisting'.
May 2009: David finished his new Sojourner tracks 'Freefalling' (Vocal Mix feat Cassidy Janson), 'Twisting' and 'Shine'. Shine features vocals using the voice simulator 'Vocaloid Miriam'. David worked on James Bryan's track 'Beautiful World' which is available from trackitdown.com and dogsonacid.com
.All rights of the producer and of the proprietor of the material on this website reserved. Unauthorised copying, hiring, renting, public performance and broadcasting of this material prohibited unless otherwise stated.
Electronic Music.